A Road Less Traveled with Joe Goodell
Not many people dreamed of getting into pest control as a career when they were growing up, but Joe Goodell isn't your average Joe. He took an extra unique path to the pest industry.
Listen to how Joe found himself at Harvard Business School and what he really learned there.

Hear about Joe's leap from no pest control background to owning a $3.5 million business.

Joe shares the risks and realities of stepping into a business sight unseen.
The hosts of Boardroom Buzz and Pest Daily Contributors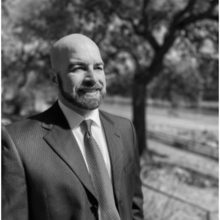 Patrick spends most of his time producing The Boardroom Buzz while consuming Chick-Fil-A and Milk Bottle Cookies. He defines success by delivering the most interesting and thoughtful people into the Boardroom each week. Some have accused Patrick of producing 'art', and not just a podcast. Patrick Baldwin has been in the pest control industry for over 12 years. He is a partner in the largest privately-held pest control company in Central Texas, 855bugs.com. His firm was awarded the Rising Star Award by PCT magazine in 2019. While at 855bugs.com, Patrick has fulfilled various roles including sales, management, franchise development, software director, and CEO.
Email
Managing Director
Paul Giannamore
Paul is recognized as the leading global authority on valuation and M&A in the pest control industry by institutional investors, Wall Street equity research analysts and the largest firms in the industry.
Email
Ready to Go Pro?
The Pro Plan includes 300+ lessons and new courses added every week.
Pro Plan includes all of the courses within Pest Daily, including "Sales School." New courses are always being added to the ensure our members are on the cutting edge. Subjects include sales, marketing, operations, hr, finance and accounting!
Our Commitment
"If there is a pest control business course you would like to see developed. Simply ask and we will make it happen! Seriously!